Posted:
January 17th, 2020 |
Author:
prolewave
|
Filed under:
General
|
Tags:
ULAA
|
Comments Off

on Ultra-Left Autonomous Assembly
As the world slides deeper into climate catastrophe and as a tide of revolt against capitalism, the State, cis-hetero-patriarchy, anti-blackness & settler-colonialism re-emerges, we felt it necessary for those of us against the world as-it-is to gather and strategize here in so-called Los Angeles, Tovaangar.A gathering for those of us who bear no faith in electoral politics, reformism, representation or the possibility of a peaceful reconciliation with this world. We often find ourselves isolated & exist on the fringes of the so-called Left. This is not a call for a new organization, but a call to strengthen and extend our networks and create the projects we view as necessary in the world right now.Oppressive behavior of any kind will not be tolerated.
Date: February 16th, 2020
Time: To be determined
Location: To be determined
For updates & more: prolewave@pm.me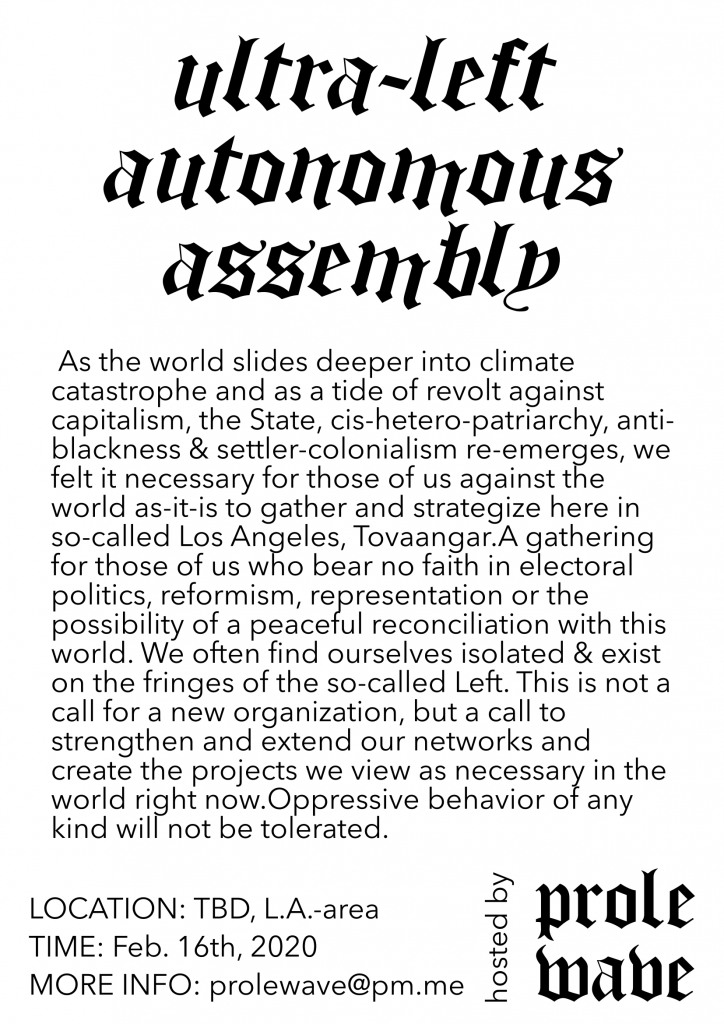 ---